Moa Moa
A taste of Hawaii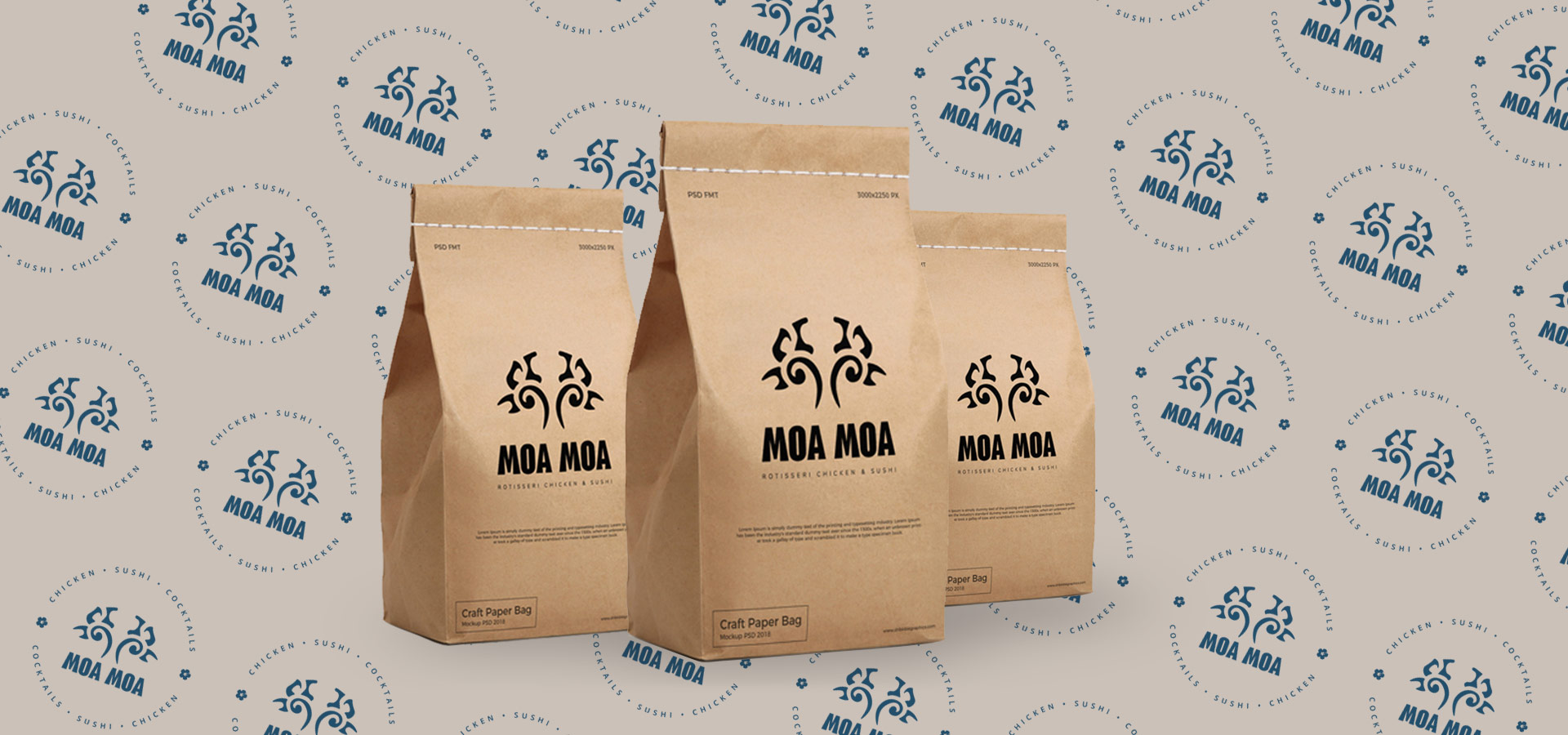 Client
Moa Moa
Task
Design and develop a brand identity for a Hawaiian orientated restaurant, based in Amsterdam
Role
Logo Design, Brand Design
Year
February 2021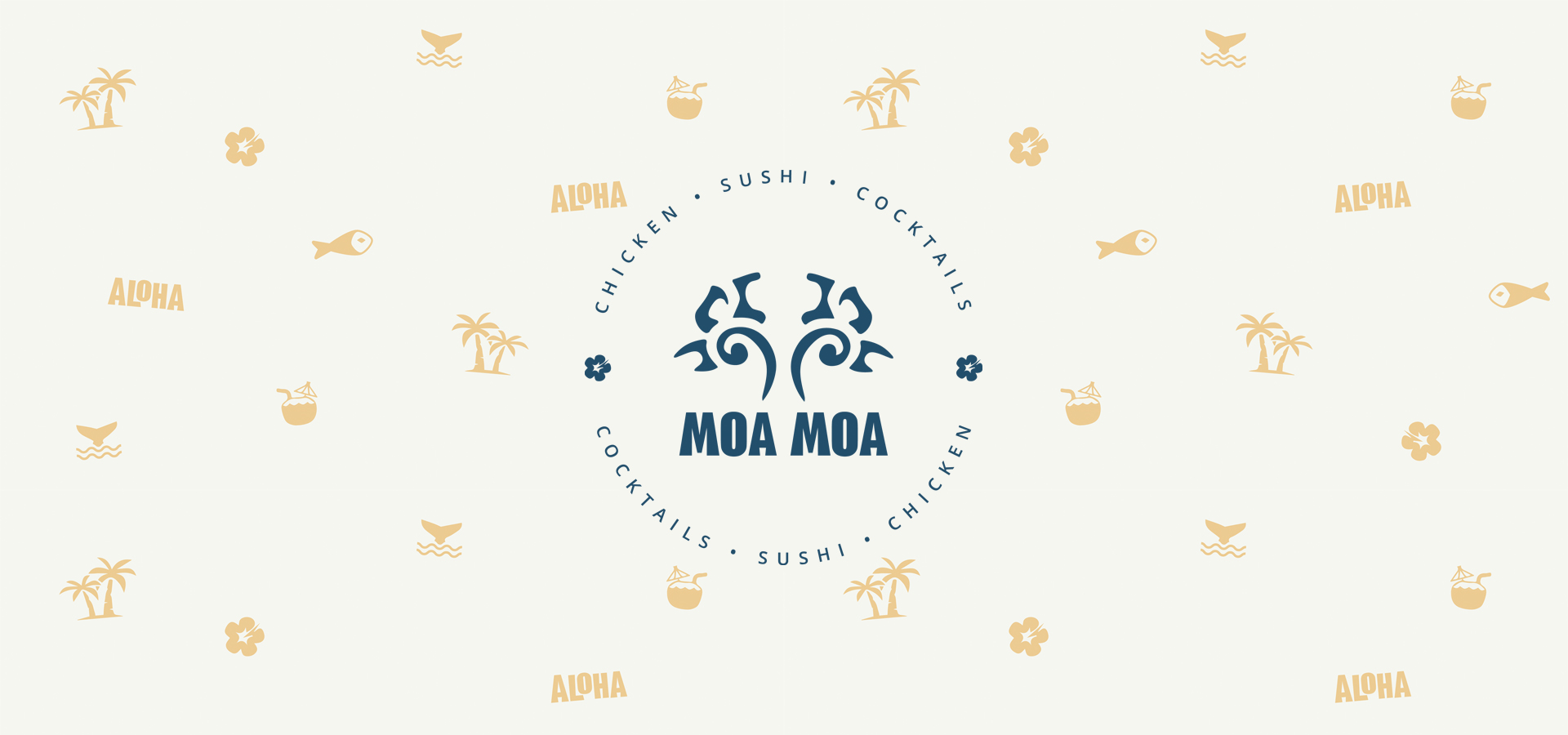 The challenge
Moa Moa brings you a true Hawaiian experience with delicious chicken dishes, fresh sushi and mind blowing cocktails. The word 'Moa' means chicken and the restaurant is founded by 2 seasoned hospitality guys.
For the logo we found inspiration in the typical Maori tribal style, which is reflected in the design of chicken heads. But to make Moa Moa stand out even more, we designed a special custom Moa Moa font and a beautiful set of custom brand icons.
The color palette we've created represents the earthly elements of Hawaii, such as water, sun and the greenery. They also represent typically Hawaiian types of food, such as chicken, salmon, mango and avocado.
Moa Moa font

Brand icons